Do you want to get involved in OCSU by volunteering in the schools? Do you want to go on your child's field trip? Have you ever thought about substituting within OCSU? Have you found it difficult to get the process started? The Orleans County Sheriff's Dept (OCSD) and OCSU will be offering completion of the entire background check process as a one-stop shop to families and staff within OCSU. This will be held on 9/20/23 from 3:00pm - 6:00pm at COFEC - 130 Kinsey Road, Barton, VT 05822. Anyone who is interested in volunteering with us or becoming a substitute can attend. Those teachers who need BG checks for licensing can attend as well. If someone wants to volunteer in OCSU and is employed at another SU, they can come by and complete a secondary dissemination request with me if they have completed a BG check in the last three years. There will be no payment for the secondary dissemination request. ***Please note that if paying by check, you may need two checks, one for OCSU and one for OCSD. If you have questions, please reach out to Amber Hastings in Human Resources at
ahastings@ocsu.org
or via phone at 802-525-1204 x130.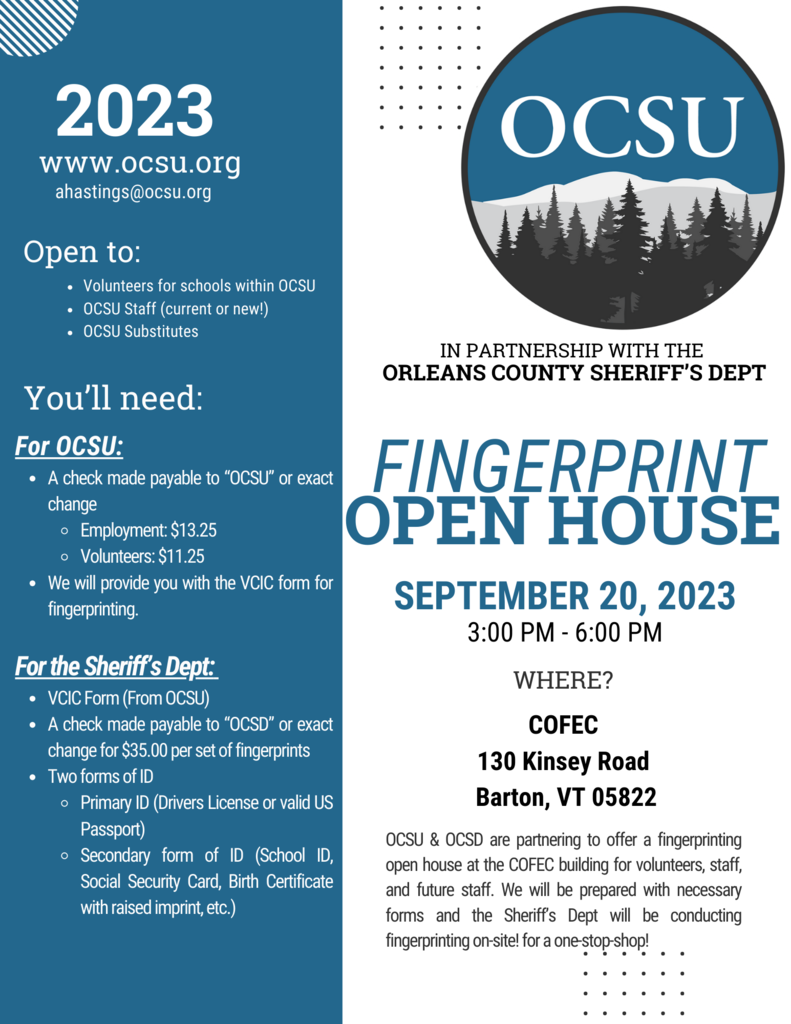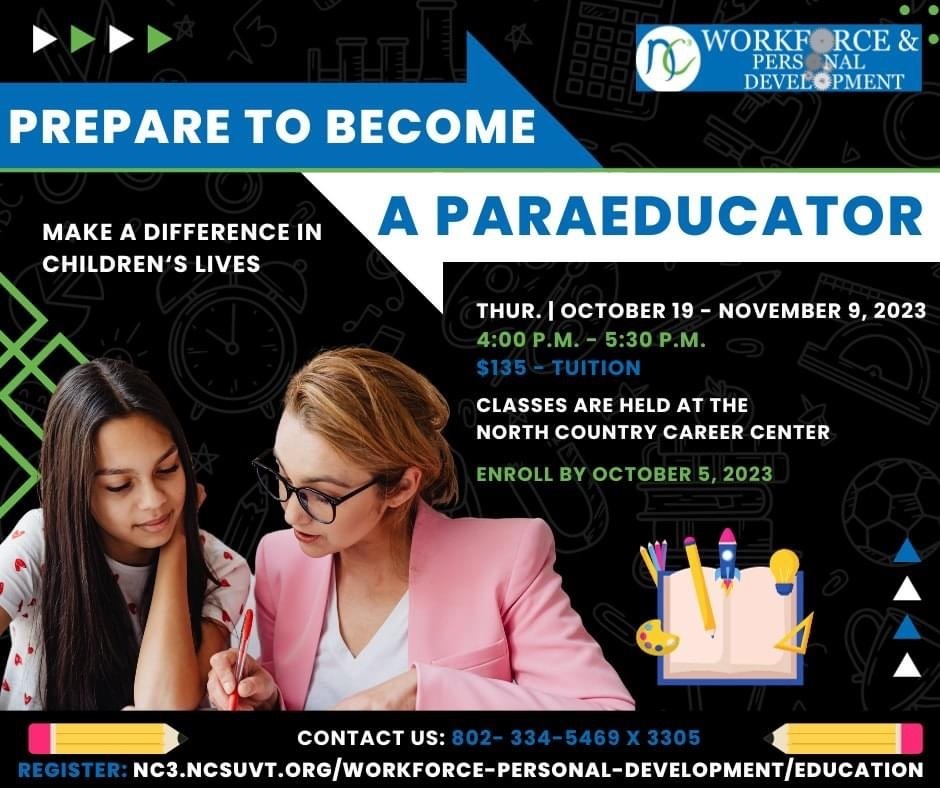 Check out this opportunity for Northeast Kingdom students and their families to share their thoughts, opinions, and priorities for the future of programming and policy in Vermont.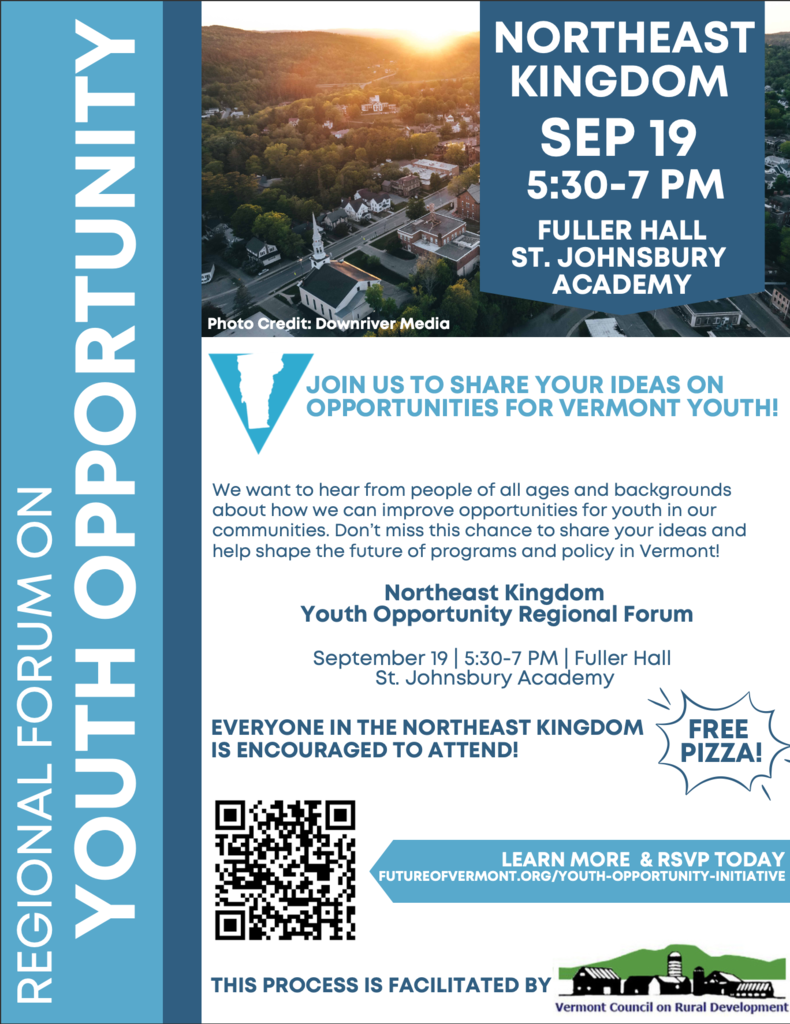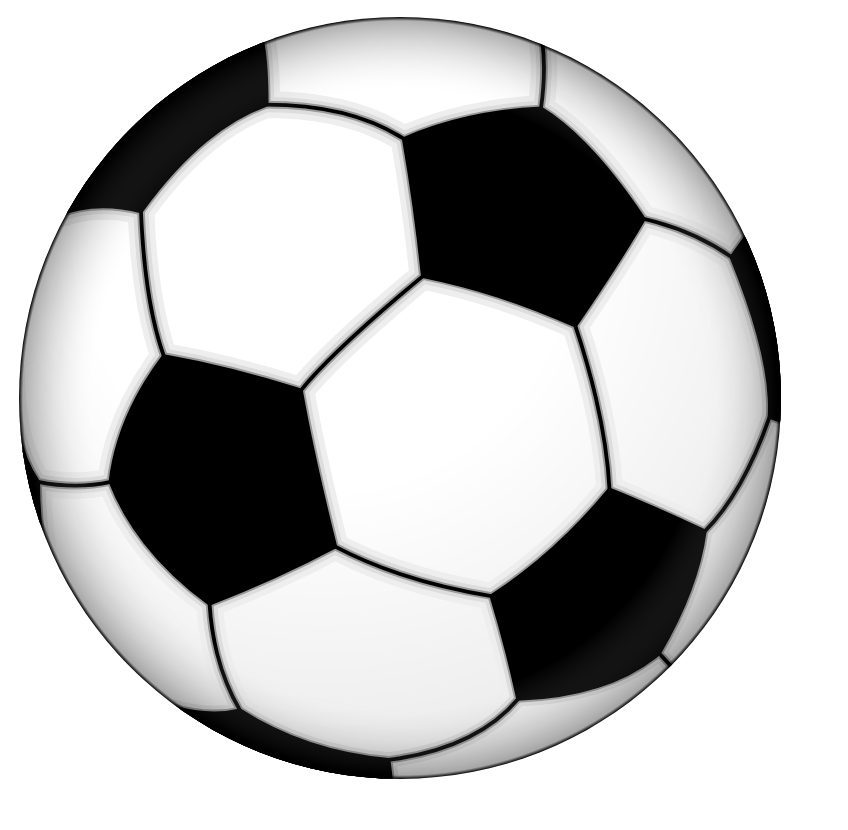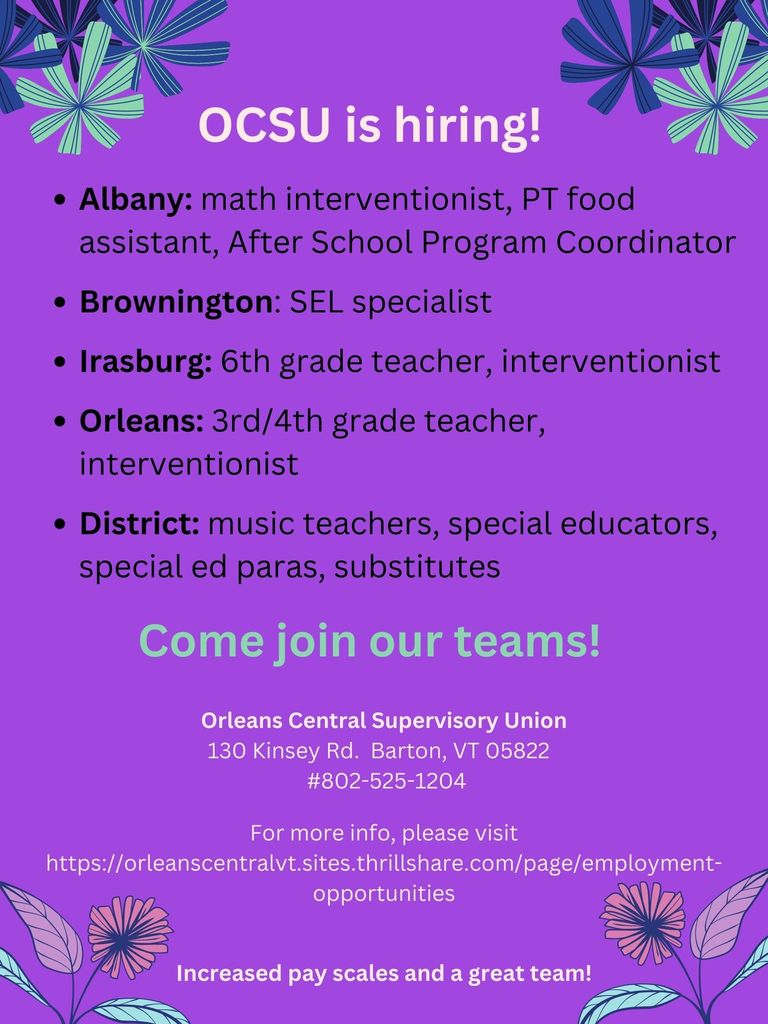 Please check out our most recent vacancies. We'd love to have you as part of our team!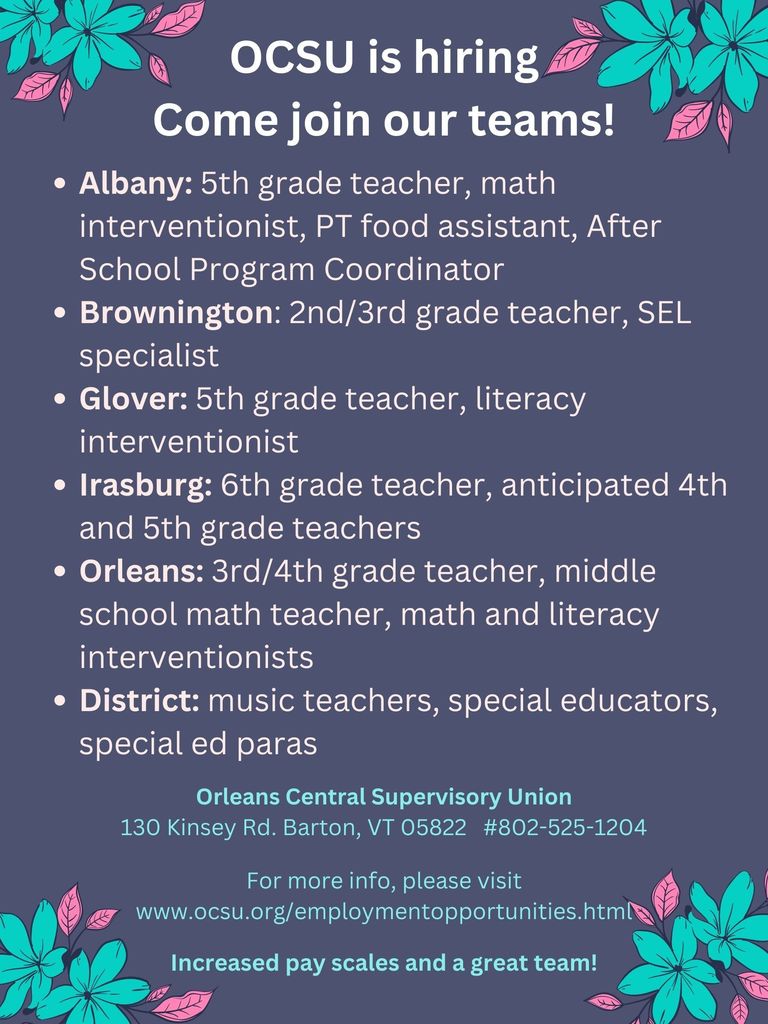 Looking for a way to support our school community? Consider applying to work with the team at Butler's bussing company! Call ‭(802) 754-6508‬ for more information.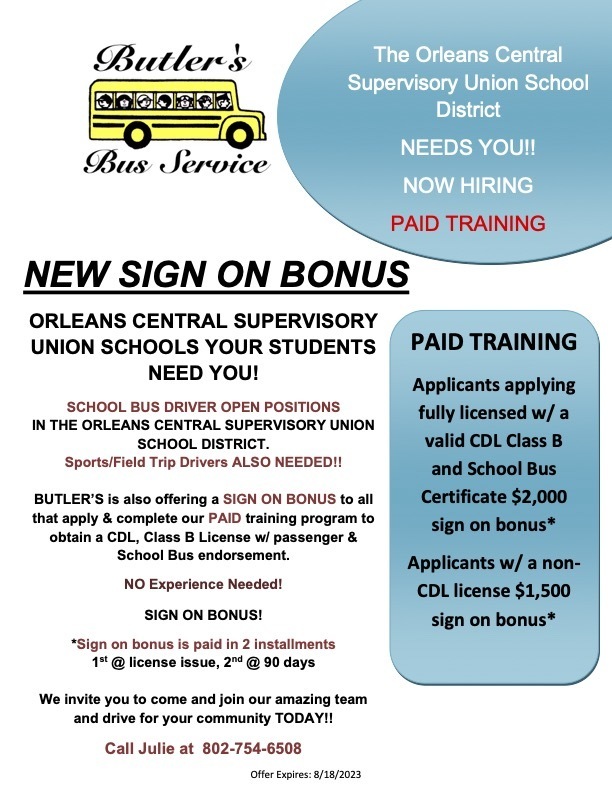 Board discussed having a budget forum prior to the scheduled Budget Community Forum February 15, 2023 — 6:45-7:15pm School Board members to hold community forum prior to the LRUHSD Annual Meeting to allow members of the public to ask questions about the proposed budget and that the Annual Meeting follows as scheduled beginning at 7:30pm.

Middle School Community Forum January 25, 2023 5:00-7:00 pm Glover Community School

OCSU School Board Openings — vote 3/6/2023 at the LRUEMSD Annual Meeting at Lake Region Lake Region Union Elementary-Middle School Board Albany — 3 year term Albany — 1 year term Barton — 3 year term Glover — 3 year term Glover — 1 year term Irasburg — 3 year term Westmore — 3 year term Lake Region Union High School Board Barton — 3 year term Irasburg — 3 year term Westmore — 3 year term